The Highlands
For many people around the world, the Highlands 'are' Scotland. The Highlands live up to their picture-postcard images with majestic scenery, towering mountains, ancient pine forests and broad expanses of dark and shimmering loch. Discover wonderful wildlife, local produce, outdoor activities and historic attractions, all set against world- renowned landscapes such as Ben Nevis and Loch Ness; wherever you roam, you'll find outstanding natural beauty.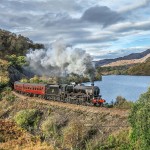 Explore Britain's largest National Park; visit a private sandy beach, Britain's first National Nature Reserve. Stop by the thriving city of Inverness, charming towns and villages or the stunning Isle of Skye.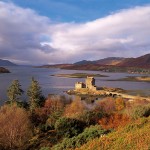 The Highlands has countless historical attractions with iconic castles like Cawdor; romantically linked by Shakespeare with Macbeth. Dunrobin is one of Britain's oldest continuously inhabited houses dating back to the early 1300s. Explore the most recognized castle in Scotland; Eilean Donan. Situated on an island at the point where three great sea lochs meet, and surrounded by some majestic scenery, it is little wonder that the castle is now one of the most visited and important attractions in the Scottish highlands.
Make the trip to Culloden Moor, the site of the last major battle on British soil. Or take to the Malt Whisky Trail home to more than half of Scotland's malt whisky distilleries. Each is unique and has a different history following its own traditions, methods and recipes.
To arrange your tour of the beautiful highlands contact us