Britain at War
Let our Blue Badge Guide take you on a discovery tour of what Britain was like through the war years.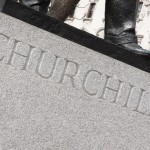 Visit the old City of London, the scene of the heaviest WW2 bombings. In London, visit Churchill's wartime bunker where Churchill and his cabinet worked throughout the war. The Imperial War Museum in London recently reopened after a 6 month £40 million renovation. This has many interesting exhibitions relating to WW1 & WW2 and also features an Enigma Machine. Take to the Thames and explore nine decks of amazing seafaring history on HMS Belfast where sailors once hurried up and down the ladders, and hear their battle stories from the Second World War and beyond.
Outside of London visit the country home of Sir Winston Churchill and his family for forty years. Explore the main WW2 code breaking museum which features galleries and exhibits within the WW2 code breaking huts and blocks. Explore the largest collection of historic aircraft in Europe and one of the finest collections of tanks, military vehicles and artillery at the Imperial War Museum Duxford. Re-live the turbulent war years at Dover Castle as you discover the labyrinth of Secret Wartime Tunnels built deep within the famous white cliffs. Also in Kent, visit the Battle of Britain Memorial Site. Seeing the Enigma Machines at Bletchley Park which has lots to offer. Check out the tales of spies and strategic deception.
Contact us to arrange a tour to learn about the conflicts in more depth and the effect the wars had on Britain and the rest of the world.