Loch Lomond and Trossachs
Tour through one of the most scenic areas of Scotland entering a region steeped in legend as you take in breath taking views of serene snow-capped peaks, glimmering lochs and sheltered forests. The legendary beauty of the "Queen of Scottish Lochs" is the largest land-locked body of water on the UK mainland and is an area of outstanding natural beauty in Scotland's first National Park. Perhaps enjoy a cruise on the famous lake taking in the Islands, the mountains and scenery.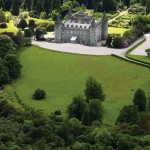 Drive into the lovely Trossachs "Scotland in Miniature" a region of craggy hills and sparkling lochs which is the colourful meeting place of the Lowlands and the Highlands. Writers, including Sir Walter Scott, have been inspired here and the area was home to Scotland's colourful folk hero, Rob Roy MacGregor and his "Children of the Mist".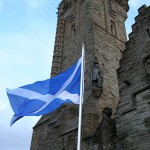 Subject to timings on the day, you may be able to also visit one of the impressive historic castles in the area. Stirling Castle is one of Scotland's grandest Castles and a symbol of Scottish independence and a source of national pride. Inveraray Castle has been standing on the shores of Loch Fyne since the 1400s, the ruggedness of the highland scenery serves as a spectacular backdrop for the sheltered tidal Loch. Doune Castle features a striking 100 ft high gatehouse and one of the best preserved great halls in Scotland. Whilst at the castle also hear stories of the making of Monty Python and the Holy Grail which was filmed at the castle.
To visit this stunning area of Scotland please contact us