Who we are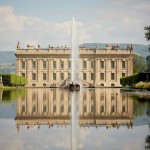 Sincerely Paul was formed in 2007 by Paul Pugh; he has been a concierge for over 20 years in some of London's most luxurious and exclusive hotels and was the youngest head concierge in the London market at just twenty three years of age. In a glowing career, Paul also held the position of head concierge at both the Savoy and Dorchester and most recently the Berkeley.
Throughout Paul's career he has served heads of state and A-list celebrities, understanding and empathising with not only their specific requirements but also the associated discretion. Paul and his team draws on his own personal 'database' of contacts and experience built on a sturdy foundation of over twenty years spent in the upper echelons of this highly specialised industry.
We became preferred suppliers with Virtuoso, Specialists in the Art of Travel in 2008 and also a Destination Specialist for the Signature Travel Network and an On Location Partner for Ensemble Travel Group. We are quick to reply and our documentation is thorough, clear and well presented.
Our team of In-Bound Destination Travel Planners are ready to make your trip to the UK memorable.