Enjoy England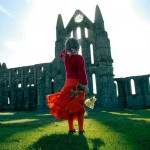 To journey through England is to journey through time (interspersed with several cups of tea). From the ancient megaliths of Stonehenge to the space-age domes of the Eden Project in Cornwall.
England welcomed over 32 million international visitors last year and it is home to 21 UNESCO World Heritage Sites, including Stonehenge and the Tower of London.
England can provide events for every taste, from world famous music festivals such as Glastonbury, to traditional sporting events such as Royal Ascot and Henley Regatta.
The countryside offers a range of outdoor experiences to inspire, with ten national parks, 33 officially designated areas of outstanding natural beauty and over 4,000 sites of special scientific interest protected because of their importance as some of the most spectacular and beautiful wildlife and geological locations.
We have at our disposal the very best Blue Badge Guides that can allow you to unlock the secrets of this beautiful country.