Wales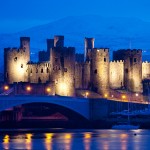 Located in the South, visit Wales' Capital City Cardiff, an area with a diverse history including the industrial revolution and the coal industry. Also in the south, see the stunning award winning beaches in Pembroke and Tenby. View the dramatic landscapes and enjoy crisp walks through forest paths in the Wye Valley and Wale of Usk. Explore the Breacon Beacons National Park where you will be sure to take in breath taking views of magnificent natural beauty and spectacular mountains. Discover Britain's smallest City, St David's, an ancient cathedral city home to St David's Cathedral and some 200 listed buildings.
North Wales proudly features rural landscape, rugged coastlines historic castles, beautiful gardens and charming culture and the town with the longest name in the World. Explore Snowdonia, A land of souring mountains, deep valleys, placid lakes, and location of the highest peak in Wales. Enjoy a scenic steam train ride on the nearby Welsh Highland Railway taking in the magnificent scenery. The picturesque Isle of Anglesey and Duke and Duchess of Cambridge lived during their first years of marriage.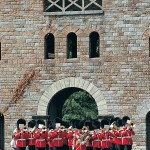 Visit historic castles such as the medieval Caernarfon Castle and magnificent Conwy Castles. Experience a private sheepdog trial or indulge in a private wine and cheese tasting session. Even learn how to pronounce one of the longest named towns in the world; Llanfair-pwllgwyn-gyllgo-gerychwyrn-drobwll-llanty-silio-gogogoch.
Contact us to experience the stunning scenery, rich history and cultural heritage of Wales with one of our Guided tours.