Calendar of Events
Oct
7
Mon
The Prince of Egypt Opens 5th February 2020
Oct 7 2019 @ 11:20 am – Sep 12 2020 @ 12:20 pm
Experience the epic emotion and soaring music of THE PRINCE OF EGYPT, the extraordinary new musical from three-time Academy Award-winner Stephen Schwartz (composer of the global phenomenon Wicked).
Journey through the wonders of Ancient Egypt as two young men, raised together as brothers in a kingdom of privilege, find themselves suddenly divided by a secret past. One must rule as Pharaoh, the other must rise up and free his true people; both face a destiny that will change history forever.
Based on the acclaimed DreamWorks Animation film, and featuring the Academy Award-winning, chart-topping song 'When You Believe', THE PRINCE OF EGYPT is an exhilarating, powerful and joyous celebration of belief and the human spirit.
To book email team@sincerelypaul.com
Steam Trains have returned to the UK!
Oct 7 @ 11:51 am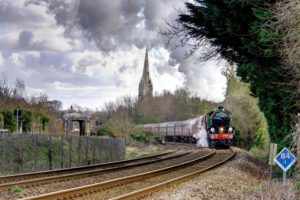 I can personally also recommend a day trip on one of the Steam Trains, with well thought-out itineraries to some of the UK's finest Cathedral cities, stunning coastal resorts, beautiful gardens and nostalgic heritage lines, Each journey is meticulously planned, not only to take in beautiful countryside but also to present the most challenging routes for the many different locomotives. These elements, combined with the exceptional on-board menus and dining experiences ensure that passengers can enjoy the very best of luxury steam travel and escape to a bygone era.
email me for details. paul@sincerelypaul.com


*Please note that all dates are provisional and subject to change.