Affordable Luxury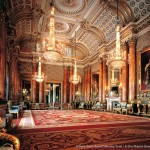 It was Coco Chanel that said "Luxury must be comfortable, otherwise it is not luxury." But I also believe in offering affordable options and price our experiences around the needs of the client, our dynamic flexible price strategy allows for the most discerning customer to enjoy the experiences we provide.
When you visit the United Kingdom we know and understand that everything has a price point and we have strived for many years to make our experiences not only memorable but affordable too. We can provide a variety of options for you or your family's visit and we will work in planning the correct program or itinerary for you, no matter how small or large. We want the planning part to be fun and exciting and this is where we excel.
So let's get started and contact us so we can prepare your experience of a lifetime.